JPS Sponsors Downtown Dribble Saturday March 5th 9:00-11:00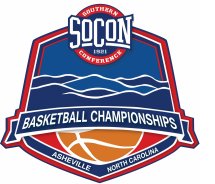 Johnson Price Sprinkle PA proud sponsor of 2016
Downtown Dribble and KidsFest
Saturday, March 5 
9:00am – 11:00am
Pack Square Downtown Asheville
Pack Square in Downtown Asheville will be populated by games, activities, bands, cheerleaders and mascots, as well as healthy lifestyle exhibits and interactives for children.  KidsFest will begin at 9 am and conclude at 11 am, with the start of the fourth annual Downtown Dribble.
Each kid participating in the Downtown Dribble will receive a free t-shirt and basketball and participate in a dribble parade from Pack Square to the U.S. Cellular Center.
Participants in the Downtown Dribble and KidsFest will also receive free admission to the men's basketball quarterfinal round session at Noon.
Hope to see you there!
Southern Conference Men's and Women's Basketball, and Wrestling Tournaments
March 4 –7, 2016
US Cellular Center, All Women & Men's Basketball Games
UNCA Kimmel Arena, Conference Wrestling Championship
Asheville welcomed the Southern Conference Basketball Championships back to the area in 2012 for the first time since 1995, when the city's run as tournament host ended after 12 years.  The League extended its hosting agreement with Asheville through 2021, which will also be the Southern Conference's 100-year celebration.
Visit the tournament web site for all the events surrounding the 2016 Southern Conference Men's and Women's Basketball Championships.